Overview
Role:

UX/UI Designer

Software:

Illustrator, Photoshop

Duration:

Two Weeks
AA is a fun, fast-paced, challenging game for iOS that strikes the perfect balance of strategy and luck. My coworkers and I regularly share fun, new apps and AA quickly became a necessary part of our daily routine. The game, simple in concept, aims for a simple interface that eliminates distractions and allows the user to focus on the task at hand. However, there is a gap between theory and practice and the overall experience can be improved. To solve this problem, I aimed to redesign the experience and appearance without sacrificing the game's minimalist ethos.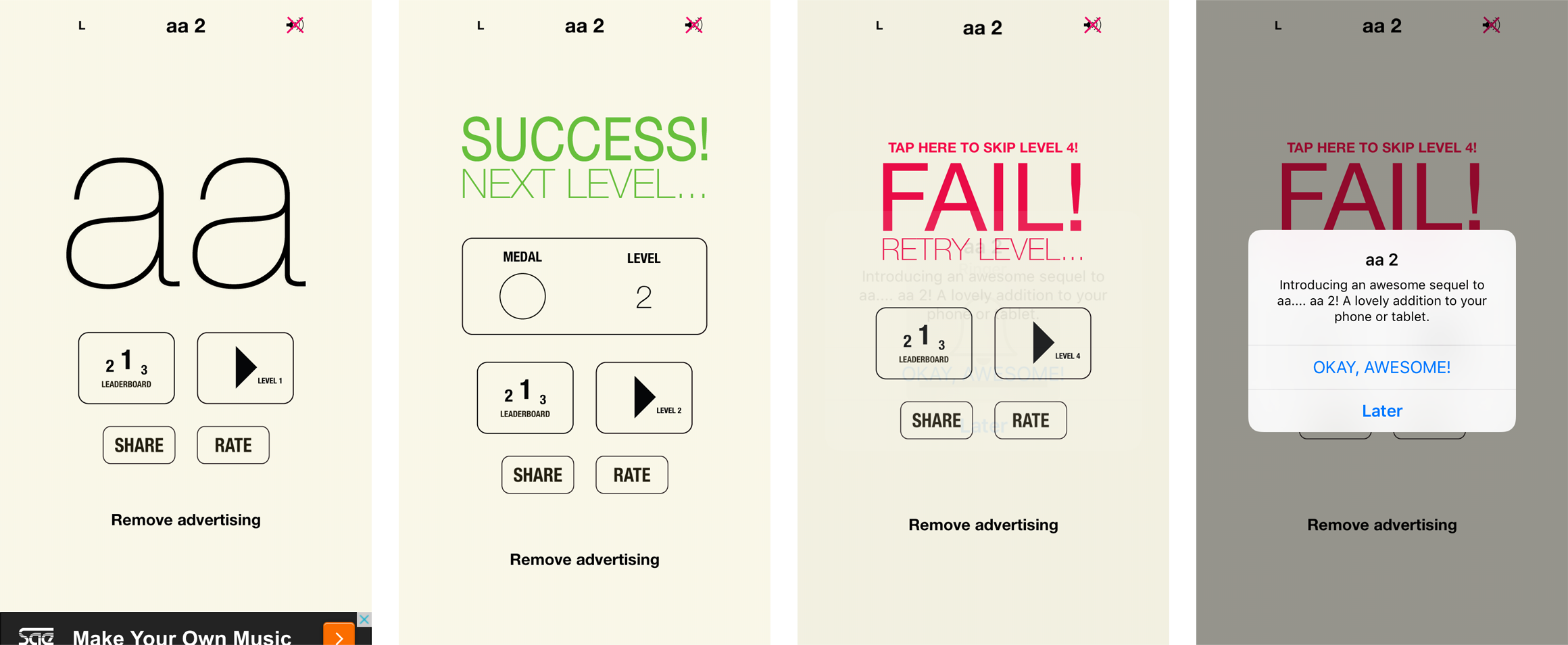 Research
As a player of the game myself, I relied on my own experience to create a list of the strengths and weaknesses of the current design and compared them with insights from other players. I analyzed and prioritized the resulting list to identify the most important elements.
Strengths
Very small learning curve
Fun and Addicting
Fast-paced
No distractions
Minimalist design
Weaknesses
Multiple unexpected hit areas
Non-relevant options available at all times
No emphasis button that lets you play
No mention of how much it costs to skip a level or remove ads
Success fail colors are jarring
Animations are harsh
"Spammy" feel to the game
No easy way to see how many pins you have left
Sketches & Wireframes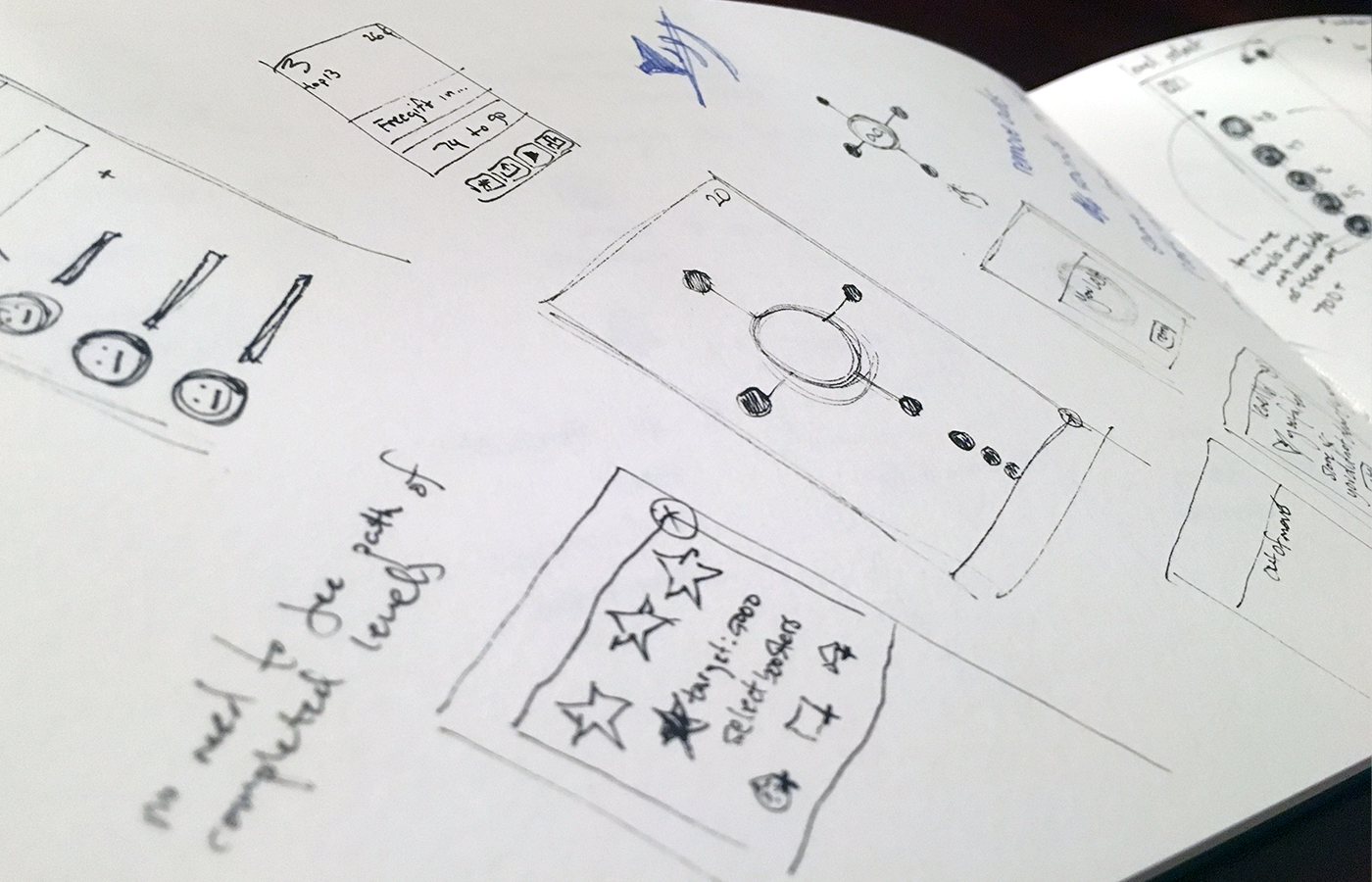 After listing the strengths and weakness of the app, I began sketching alternatives to solve the problems I identified. I also began to create a moodboard of screenshots to use as competitive analysis resource and later provide inspiration for the visual direction.
Sketches then evolved into wireframes of the common flows of the game using Adobe Illustrator.
Rebrand
The moodboard I created allowed me to analyze visual design decisions on other applications while I thought about my redesign of the UI. During this stage, I considered layouts, colors and typography that would stay true to the app's intended minimalist nature.
Solution Concept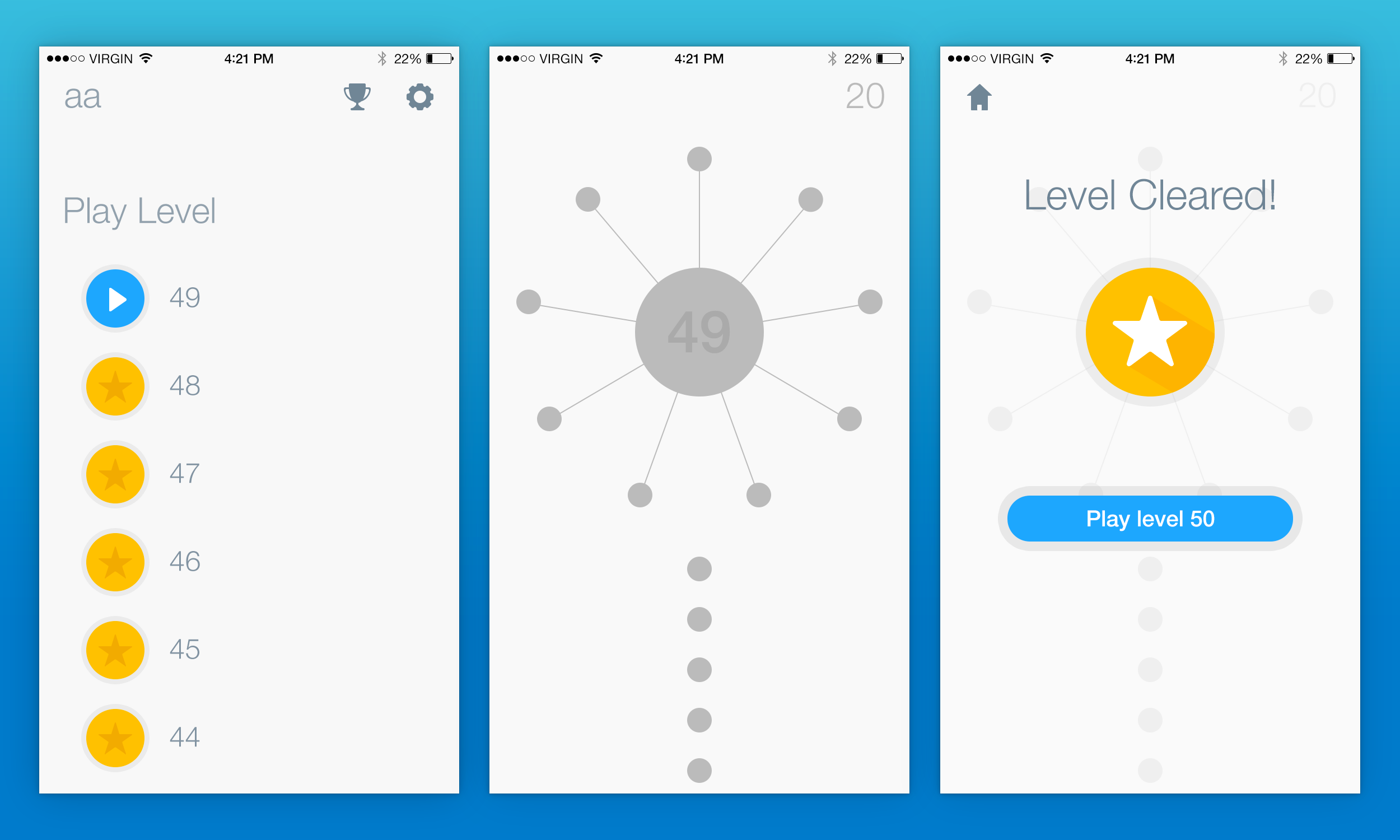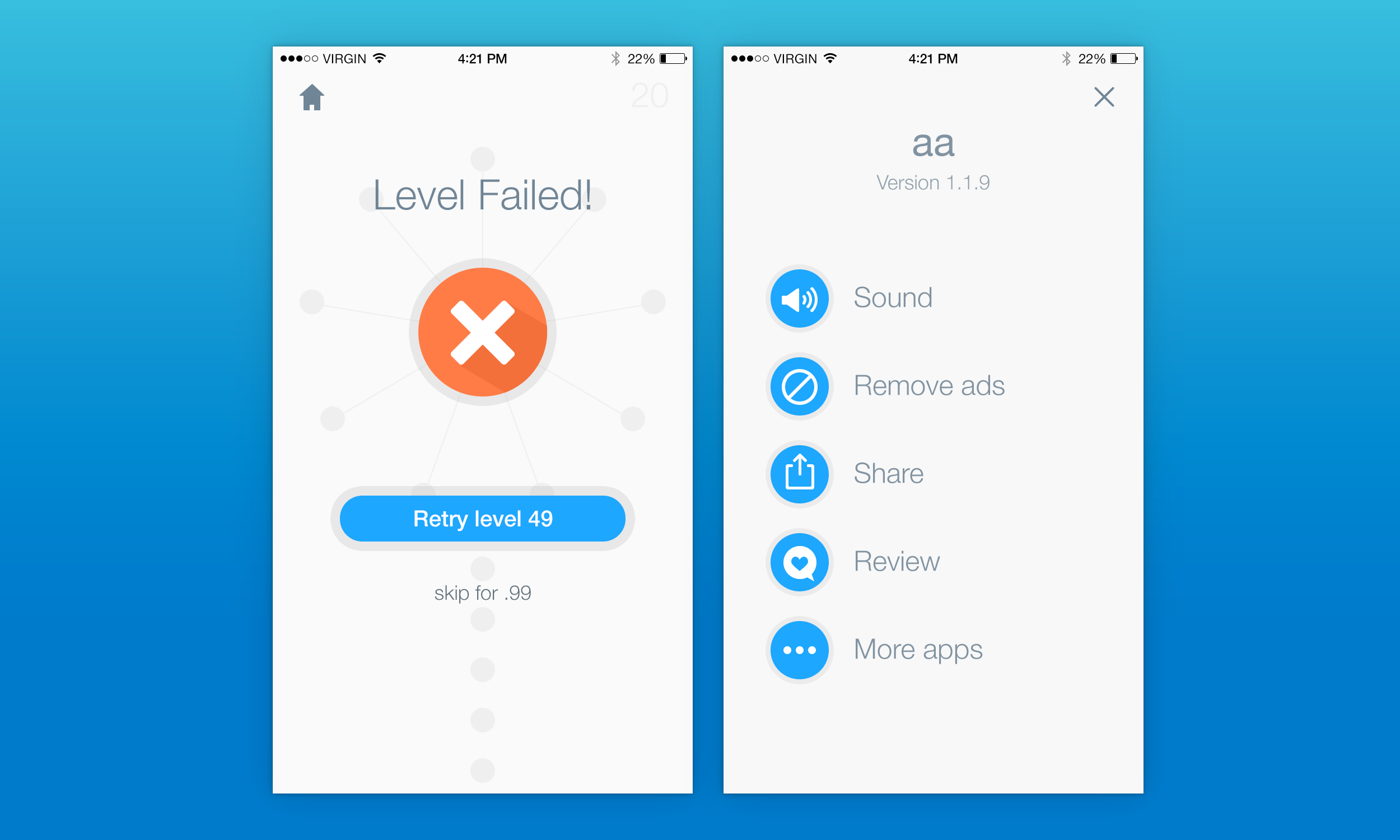 In the final design, I improved the organization of the content available to the user, and moving actions not necessary for gameplay to more appropriate places within the app. To streamline the experience, I introduced overlays that keep actions, such as retrying, skipping and playing the next level, contextual to the current screen. Most importantly, I improved the gameplay by removing elements that have a negative impact on the players focus and rhythm.
Visually, the app suffered from a spammy UI that placed more emphasis on ratings and downloading other apps by the developer than the actual gameplay. To address this problem, my redesign introduces graphical elements that communicate a friendlier, more approachable feel, with a new color palette to match. I defined call-to-action button styles and revised and truncated strings to achieve a more focused flow that extends the updated characteristics of the brand.