Overview
Role:

UX/UI Designer

Software:

Illustrator, Photoshop

Duration:

Three Months
Spotter is a beautiful social bookmarking app that enables you to share curated lists of places with others based on your geographical location. The app's flexibility makes discovering gems within your proximity simple, as you only rely on the tastes of those you trust.
Although apps like Yelp, Foursquare and TripAdvisor make efforts to ensure the veracity of their reviews, they remain prey to fake reviews and innate selectivity when reviewing, which means we have less access to moderate experiences (and more extremely positive or negative), thus making the reviews less reliable. Instead, I sought to design an app that relies on the trust and familiarity of your peers for recommendations.
Research
I tried to stay focused in my research by relying on personal experiences, user interviews and competitive research.
As someone who enjoys finding new places in my city, and often feels overwhelmed by the number of available choices, I started the research process by breaking down the experience and listing parts that made it lengthy or stressful. After combining my notes with data collected through interviews, I analyzed the data set and drafted personas, then defined a feature list for the app. Once the app had a clearer direction, I conducted detailed competitive analysis for insights on current apps.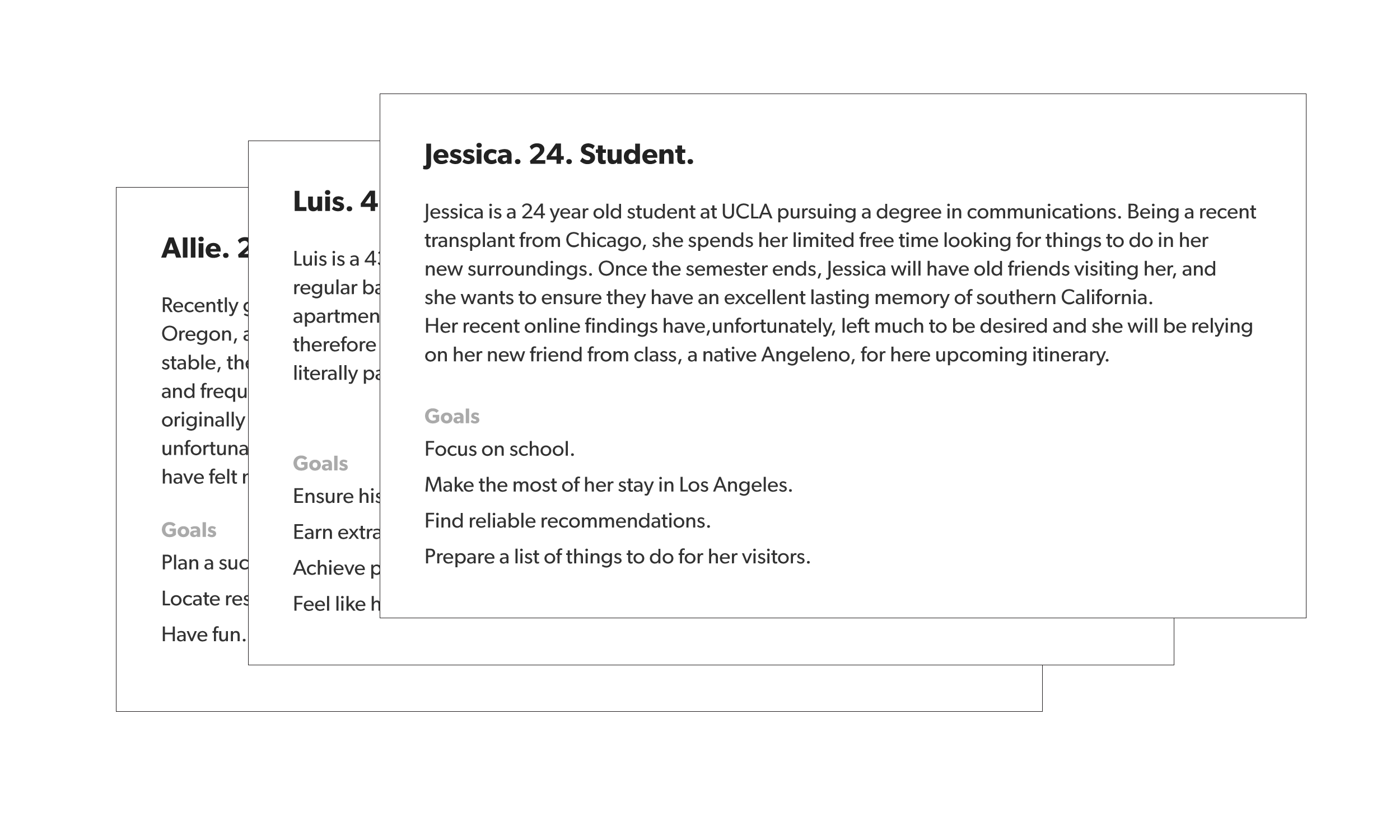 Sketches & Wireframes
After sketching and brainstorming the features of the application, I began wireframing each user task flow in Illustrator. I presented each user flow I created to potential users of the app and incorporated their feedback into subsequent design iterations.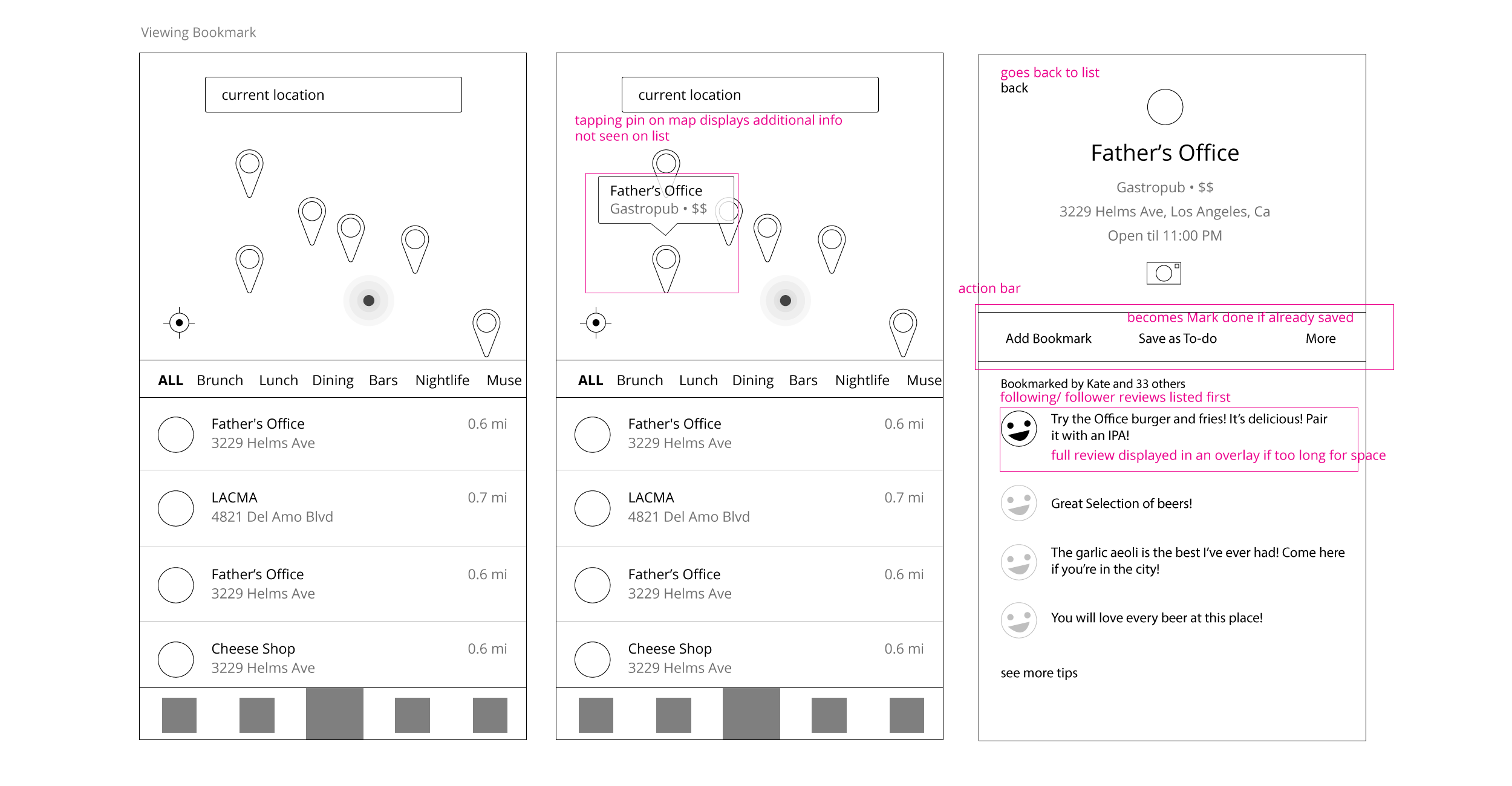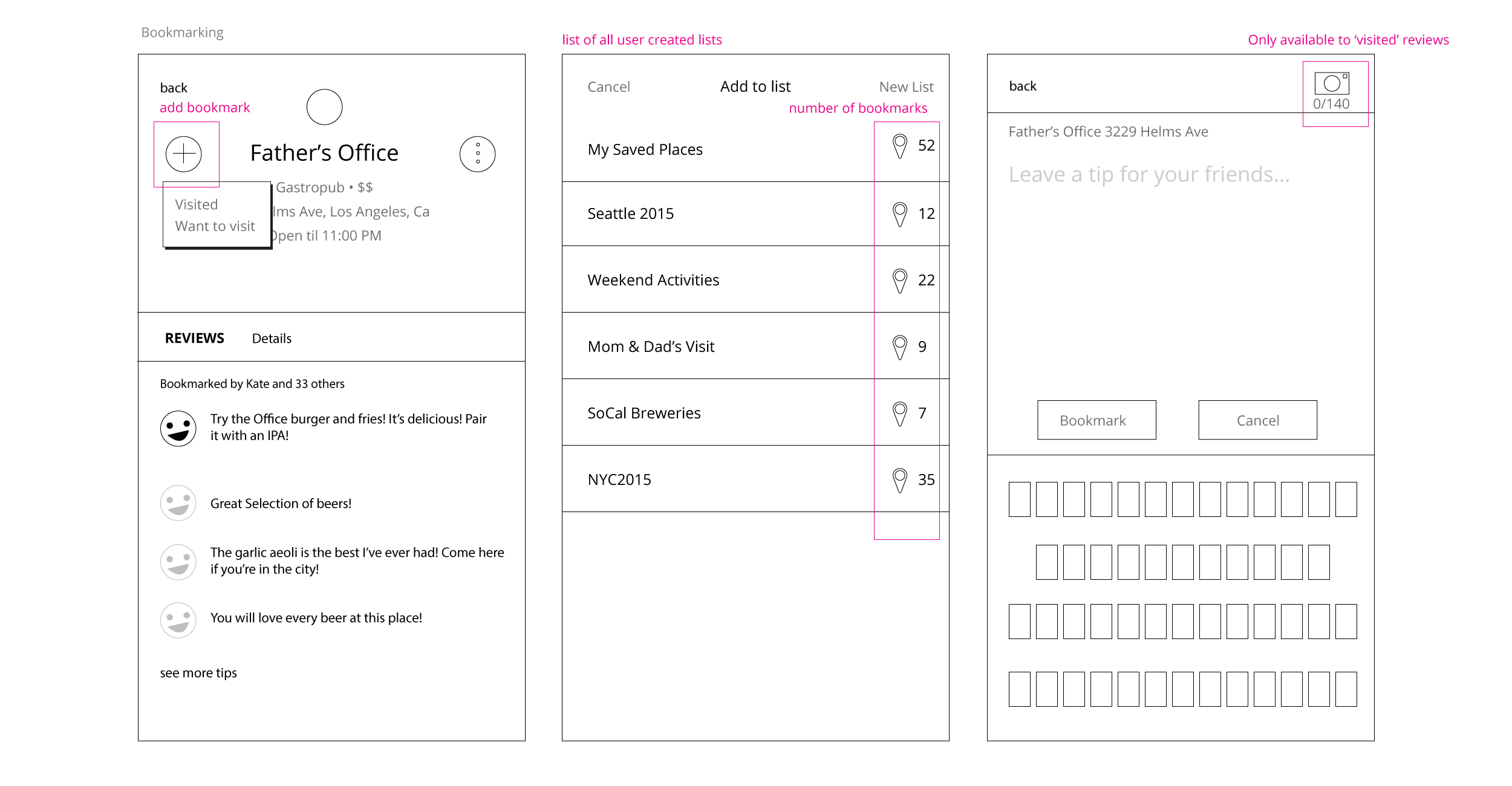 Rebrand
After completing the user flow wireframes to satisfaction, I began to define the Spotter brand guidelines that I would apply to the interface for a unique and polished user experience.
Additional information about Spotter's branding can be found here.
Solution Concept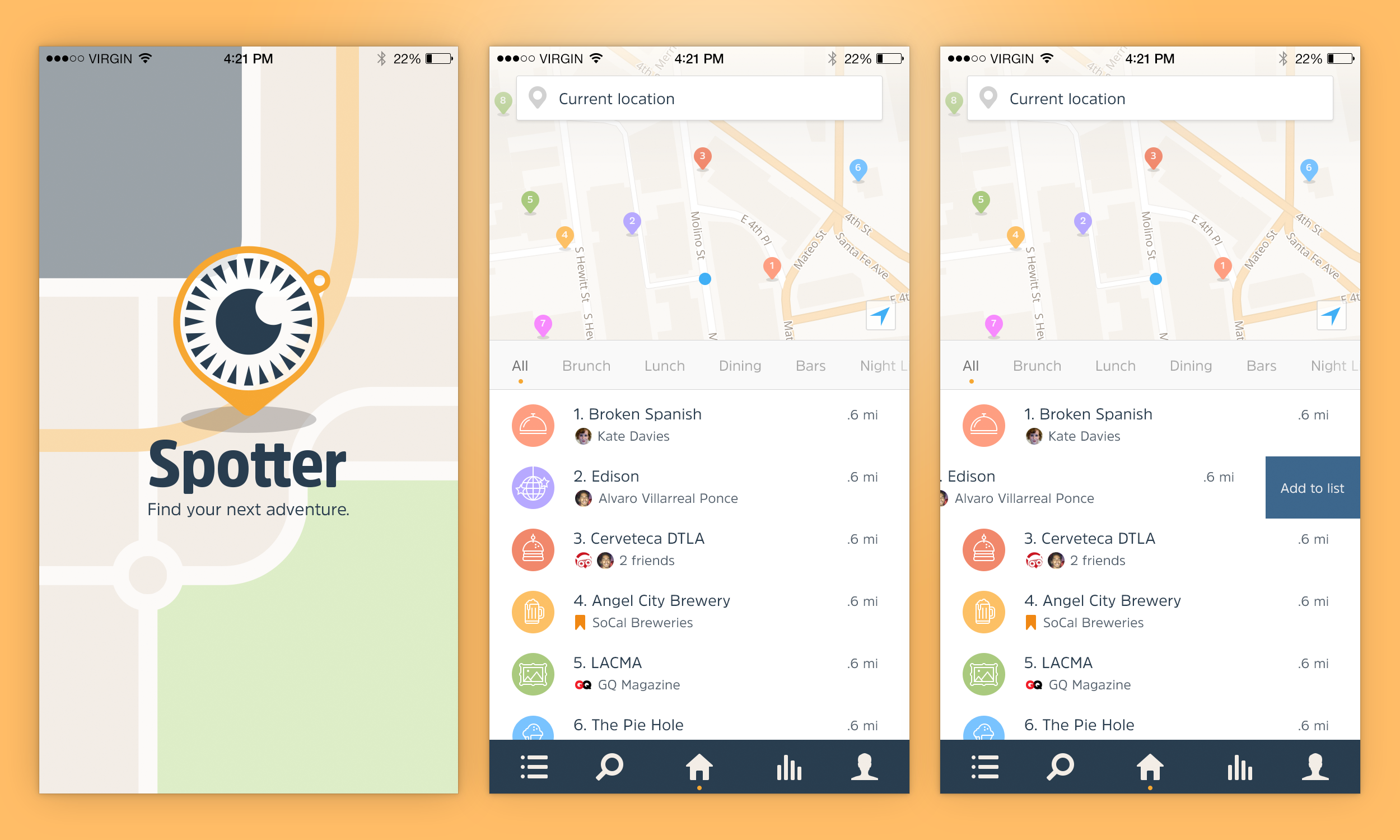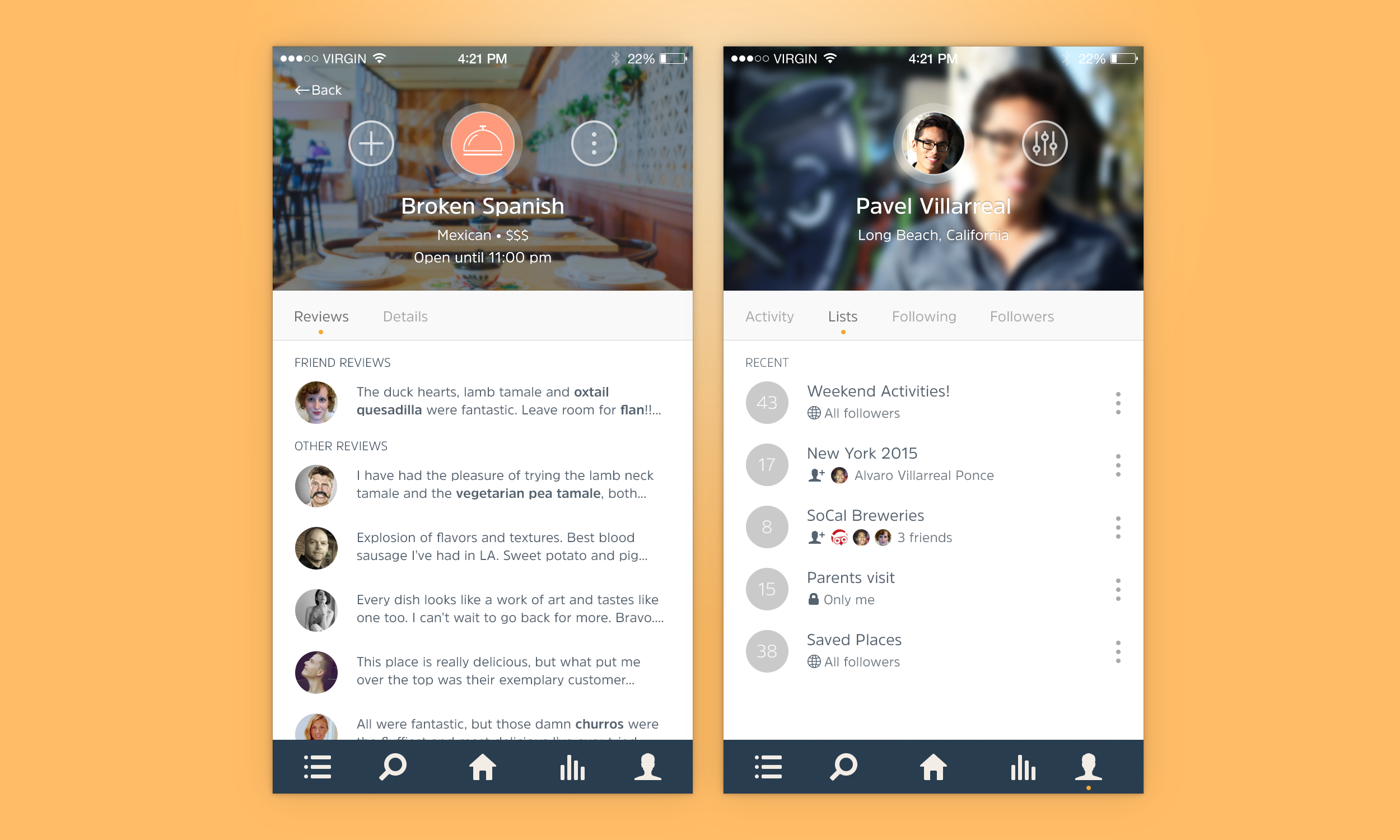 Throughout the process, I carefully designed for the use cases and personas I had identified to create an ideal experience for users looking to expand their awareness of locations in their area as well as those seeking to give their visitors a curated experience. To achieve this, it was crucial that my final solution created a social, yet intimate digital atmosphere where users can find, plan and share their future adventures.